1st anniversary of our #OpenInnovation program!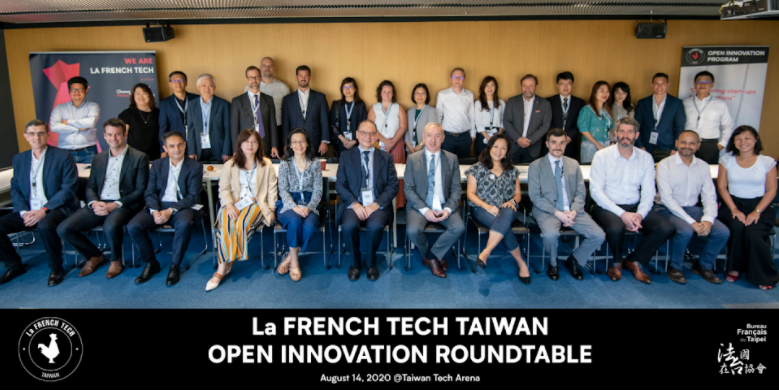 Thrilled to celebrate the 1st anniversary of our #OpenInnovation (OI) program, on August 14. The OI high-level Roundtable, hosted by the French office in Taipei, gave the floor to 25 French and Taiwanese corporate executives from 17 companies who shared their insight on open innovation and startup engagement. They all agreed that both #Taiwan and #France industry would benefit from working more closely and highlighted that Open Innovation & startups were a way to identify new business opportunities and a key factor to faster recovery from the current pandemic.
We'd like to thank you for your support over the past year: STMicroelectronics, SAFRAN, BNP Paribas Cardif, L'Oréal Taiwan, Carrefour Taiwan, Air Liquide, CreditCIB, Airbus, Decathlon Taiwan and Hua Nan commercial Bank.
Thank you so much for participating Advantech, Sanofi,Dassault Systèmes, RT-Mart, Société Générale Securities Taiwan, Schneider Electric, CCIFT
Kudos to La French Tech Taiwan OIP project leaders Laetitia Lim, Laurent Le Guyader , Cerise Phiv Caroline Munier, Ravi Nataraju, Philippe Tzou , Karl Audaert and to Alice Tuan for the organization.
#technology #startups #openInnovation #lafrenchtechtaiwan
1st anniversary of our #OpenInnovation program!