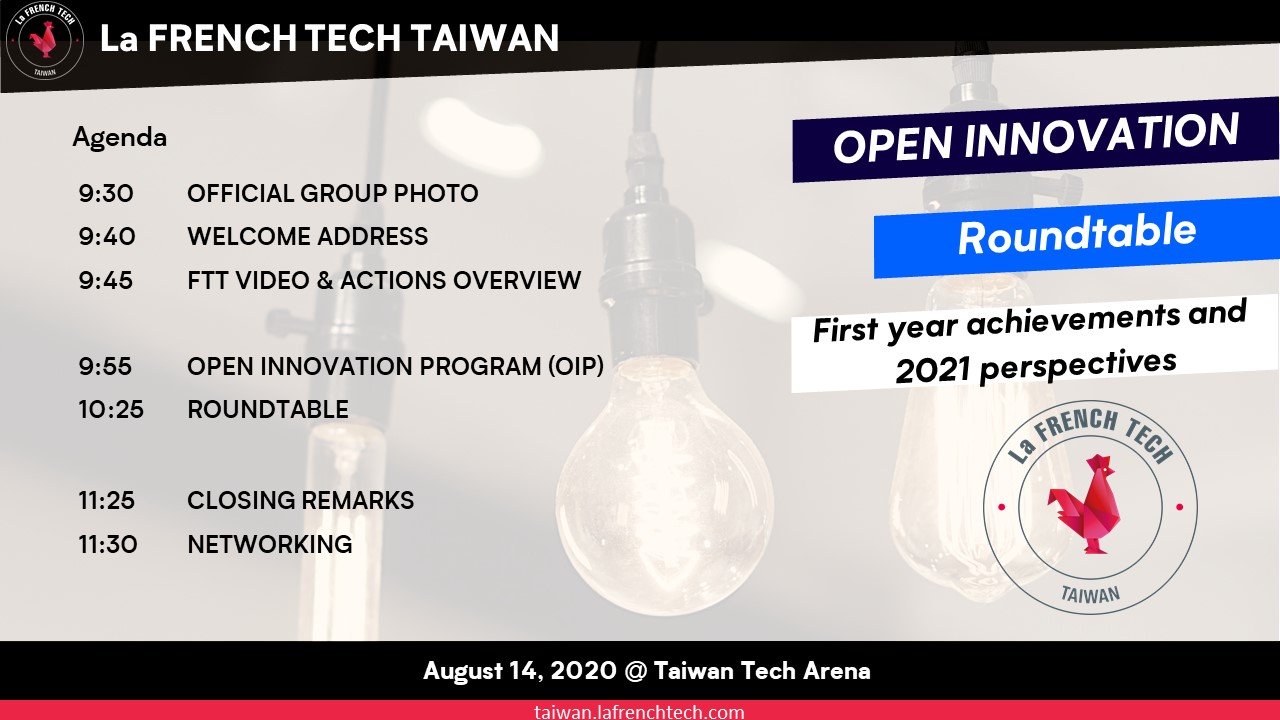 Open Innovation: VIP Roundtalbe
3
3 people viewed this event.
Since last year, La French Tech Taiwan has already co-organised several Open Innovation activities with significant outcomes in #Fintech (Cardif, CACIB, Huanan Commercial Bank), #Sport (Décathlon) and #Semiconductor (STMicroelectronics) has been working with others on various hot topics (Air Liquide, Airbus, Safran, Carrefour, and L'Oréal).
The roundtable is an opportunity for high-level executives from French and Taiwanese major companies to learn or share about corporate experiences in Open Innovation, and to discover the perspectives of the Open Innovation Program for the coming year.
Open Innovation: VIP Roundtalbe