How innovation can support Decarbonization Initiatives
 in Taiwan and French Industrial Ecosystems

December 7 2021, 14:00-17:30 | Taiwan Tech Arena, Taipei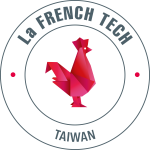 La French Tech Taiwan and French Office in Taipei are glad to invite you to

an Open Innovation High-Level Roundtable: 

"How Innovation can support Decarbonization Initiatives in Taiwan and French Industrial Ecosystems

"

. 
Both in Taiwan and in France, Decarbonization is a major challenge to embrace, that will shape the environment of the future generations. 
Deputy Director-General Cynthia Kiang from Bureau of Foreign Trade recently said that "now is the time for Taiwanese companies to start preparing for requirements from countries and companies for greener supply chains and clear accounting of carbon emissions."
The French president just announced the "France2030" 10 objectives, and 5 of them are directly related to Decarbonization initiatives. 
Decarbonization implies several different angles: Transport, Hydrogen, Carbon Emission, Renewable Energy, Logistics, Green Design and there is no magic or unique recipe to decarbonize.
This round-table will be the opportunity to discuss

INNOVATION FOR DECARBONIZATION

, showing trends and collaborations that are at the forefront of the Taiwan Ecosystem, while our

honorable

guests, panel members and speakers will give their view on how

i

nnovation can support Decarbonization Initiatives in the Taiwan & France

environments

.
Please note that this is a closed meeting for invited guests.
The event will be live-streamed
✈️ Date: December 7th 2021
✈️ Time: 14:00-17:30 (Taipei Time, GMT+8)
✈️ Venue: Taipei Tech Arena, Taipei (3rd F., No.2, Sec.4, Nanjing E. Rd, Taipei)
✈️ Language: English
13:30-14:00 GUEST WELCOME & REGISTRATION
MC: Laetitia LIM, Co-president of La French Tech Taiwan

— Live Streaming Starts —
14:00-14:10 WELCOME ADDRESSES
Mr. Jean-François Casabonne Masonnave, Director of the French Office in Taipei
Ms. Hui-Ying Chen, Deputy Director Industrial Policy Division, Industrial Development Bureau, MOEA
14:10-14:15 OFFICIAL GROUP PHOTO
14:15-15:30 PART I – DECARBONIZATION INITIATIVES IN THE ENERGY SECTOR
Moderator – Mr. Thibaud Brunel – La French Tech Taiwan
KEYNOTE 1 : TOTAL ENERGIES
Produces and markets energies on a global scale: oil and biofuels, natural gas and green gases, renewables and electricity.
Laurent Chevalier – General Representative Gas, Renewables, and Power
 KEYNOTE 2 : AIR LIQUIDE
Innovative gas solutions and technologies to customers driving their performance and helping them reduce their environmentaimpact.
Martin Tzou- Director APAC Hydrogen to Energy Strategy
 KEYNOTE 3 : FLEXWAVE
Provide flexible waveguide photovoltaic technology to integrated all devices of AIoT to be an energy harvester, expecting to reduce CO2 emissions and stop climate change being worse.
Daniel Chou – Founder of Flexwave
KEYNOTE 4 : HI-POWER
Produces and markets energies on a global scale: An industry leading energy service business focusing on hydrogen application and R&D, dedicated to develope innovative green energy technology for a better life.
Dr. Justin Chou – Founder of Hi-Power
 KEYNOTE 5 : AYRO (Live Streaming)
Designs and delivers the Oceanwings®, a wind propulsion system for maritime transport Decarbonization.
Romain Grandsart – Chief Business Officer
PANEL DISCUSSION WITH Q & A
15:30-15:45 BREAK
15:45-16:50 PART II – DECARBONIZATION CHALLENGES IN PRODUCT DESIGN AND SUPPLY CHAINS
Moderator – Ms. Caroline Munier – La French Tech Taiwan
KEYNOTE 6 : DECATHLON TAIWAN

Sporting goods retailer offering high-quality, sustainable and cost-effective products.
Thomas Walk – Sustainable Development Production Leader

KEYNOTE 7 : SAFRAN TAIWAN
Aircrafts propulsion and equipment.
William Guiomar – General Manager of Taiwan
KEYNOTE 8 : FEEBEES
Cradle to Cradle concept on Recycling Shoes
Kuming Chen – Founder and CEO of Feebees
KEYNOTE 9 : IPCUBE (Live Streaming)
Reduce carbon footprint and pollution via a light but strong pallet.
Nicolas Salah – Founder and CEO
PANEL DISCUSSION WITH Q & A
QUIZ
16:50-16:55 CLOSING REMARKS
Mrs. Laetitia Lim, Co-president of La French Tech Taiwan
— Live Streaming Ends —
16:55-17:30 COCKTAIL AND NETWORKING
Keynote Speakers & Panelists