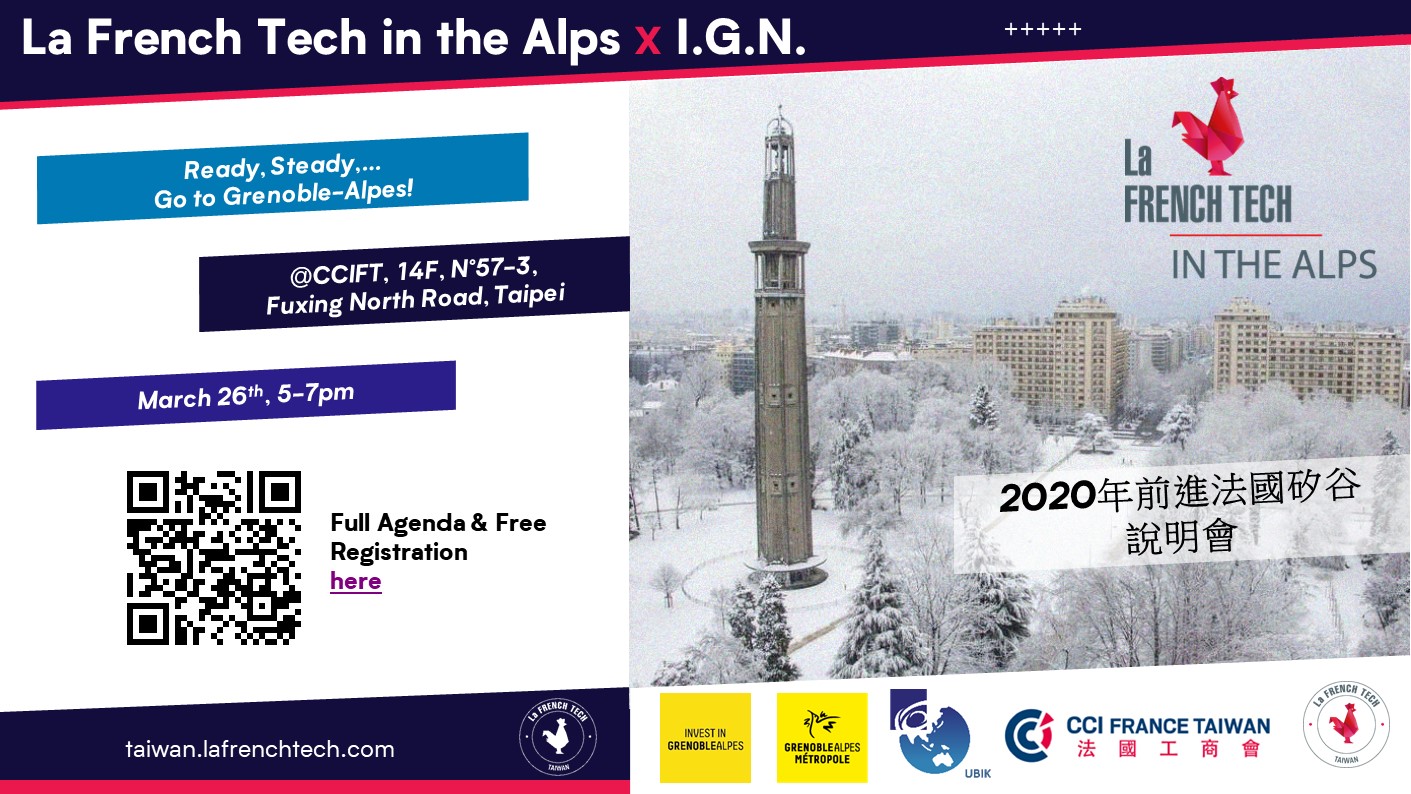 2020 READY, STEADY, GO TO GRENOBLE-ALPES!
2
2 people viewed this event.
In association with Invest in Grenoble-Alpes, Grenoble-Alpes Metropole, La French Tech Taiwan, CCI France-Taiwan and UBIK Ltd.
Are you a Taiwan-based startup interested to discover, connect, find soft-landing solutions in the French Silicon Valley (i.e. Grenoble-Alpes) this year?
We will present Grenoble-Alpes located at the heart of Europe: a world-class ecosystem where innovations become business opportunities (500+ startups created since 2000, 1B+ Euros raised by local startups…) with a strong community and network welcoming foreign companies in successfully developing their business out from the French Alps.
In 2020, thanks to the Incubator Global network (I.G.N.) project, we will select two Taiwan-based startups to enjoy an immersive week in Grenoble-Alpes early December (invitation to Giant High-Level Forum, Bootcamp, accommodations and meals FOR FREE).
Interested to learn more and to participate to the I.G.N. program? Or to explore other opportunities to attend major events for international startups / SMEs in Grenoble this year (e.g. Leti Innovation Days, Forum / Venture 5i, MedFIT, Giant HLF…)?
Organizers: La French Tech in the Alps, IGN & La French Tech Taiwan
2020 READY, STEADY, GO TO GRENOBLE-ALPES!