This event has been cancelled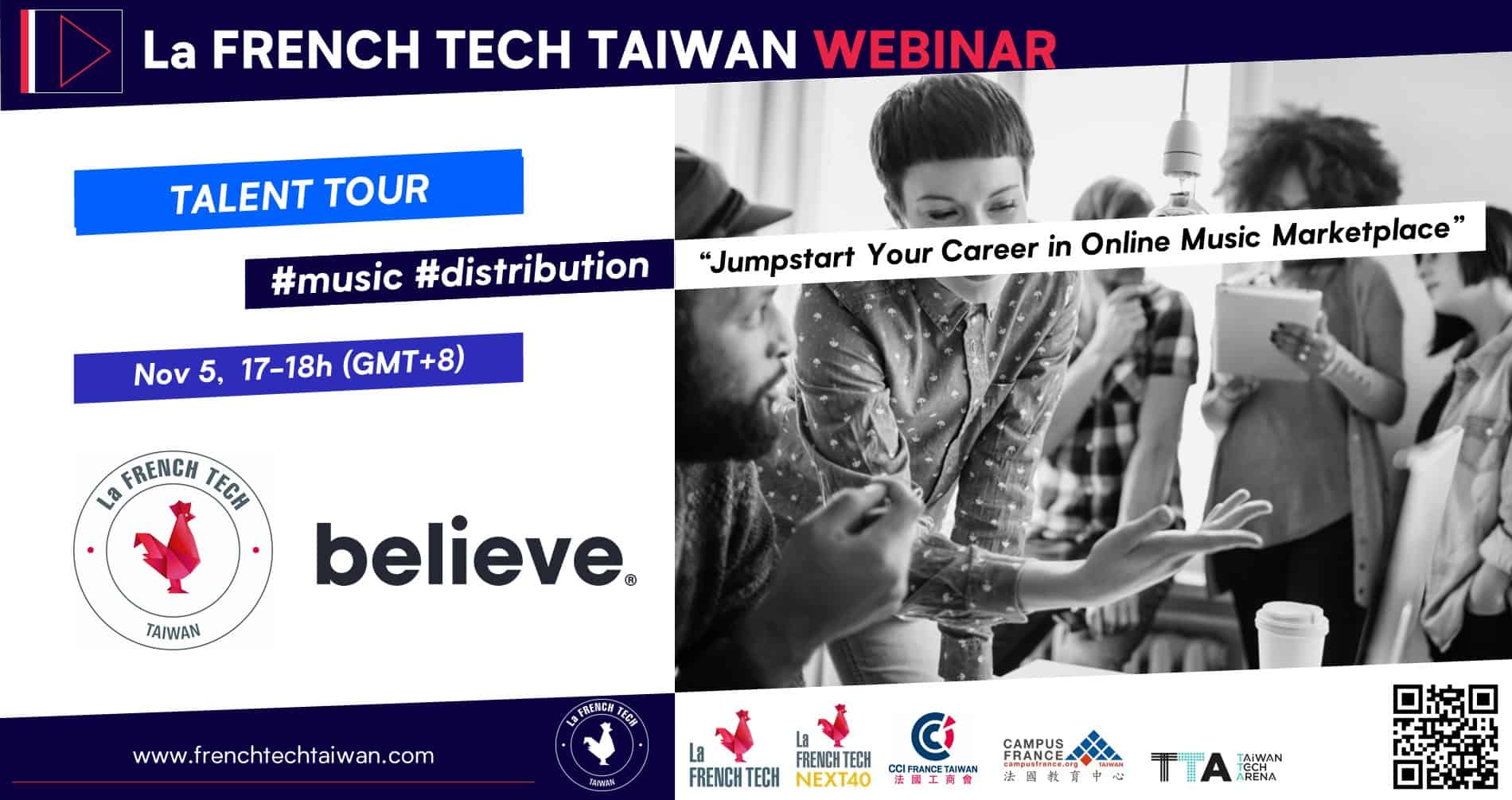 Talent Tour Webinar#3 Believe
4
4 people viewed this event.
Our next career destination will be in the French #music #marketplace champion: #Next40 Believe!
Believe is a world-leading digital music company helping artists and labels to build their audiences and careers at all stages of their development by providing #music #distribution and #digital #marketing service. It has more than 1,200 professionals with technological and artistic skills in 45 countries. We are glad to invite Believe's executives and HR director from France, Shanghai, and Taipei to share its international career opportunities!
Talent Tour Webinar#3 Believe