French programs open to Taiwanese startups in 2019 & 2020 (calls for startups)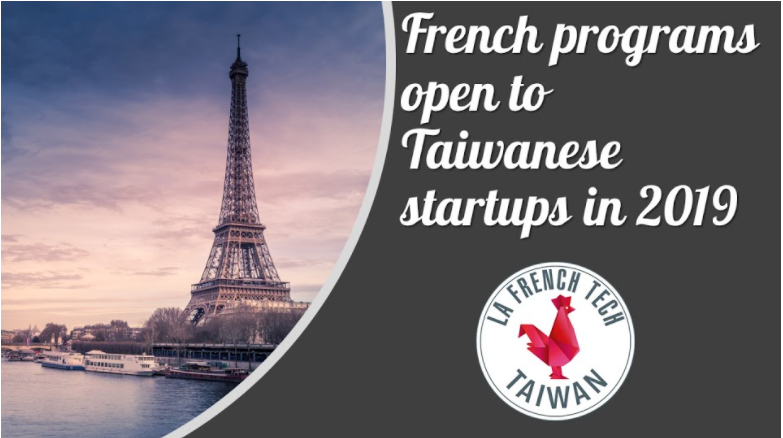 La French Tech Taiwan is glad to present an overview of sponsored programmes in France open to Taiwanese startups. Featuring special guests: Schoolab Taipei and French Office in Taipei for several exciting programme presentations and experience sharing.
You wanna go on business development and discovery trip in France and even get financial support for that, then join our session on June 21st from 4pm at Futureward Central (Taipei)
Agenda:
16h Opening address
16h10 Presentation by La French Tech Taiwan (startups programs and opportunities)
16h20 Presentation France-Taiwan Immersion programme 2019
16h30 Testimonials of 3 past YEi lauréates (Chasewind, Flexwave and Thinktank)
16h40 Presentation of Schoolab Taipei program (Debrief 2018-2019)
16h50 Testimonials of 2 past Schoolab/IAPS program (Biilabs & Ludo)
17h-17h30 Wrap up and networking
When: June 21st from 16h to 17h, then networking
Where: Futurward Central (Taipei, No. 343 Changchun Road, B1 | 343號長春路松山區台北市)
Also, check out our dedicated page for France Taiwan Immersion programme HERE.
French programs open to Taiwanese startups in 2019 & 2020 (calls for startups)