YOUNG ENTERPRISE iNITIATIVE
Taiwan Final 2020
The YEI program runs for the 14th edition and the 3rd time with Taiwan. Dedicated to young entrepreneurs in deeptech, the program of the French Ministry of Foreign affairs gather every year 30 young entrepreneurs worldwide to participate in a free acceleration program in France and discover the French ecosystem.
In 2017, this program welcome for the first time 3 Taiwanese startups among the 30 visiting France. The 2018 edition of YEI took a big step for France Taiwan cooperation in innovation. Indeed, thanks to the support of Ministry Of Science Technology, 3 more startups were selected. In total, 6 startups were selected to take part to the immersion week. This year, French Office in Taipei and Ministry of Science and Technology associated once again.
6 AI-tech startups will be selected to go to France from March 9th to March 13th 2020.
The final pitch contest to select the 6 laureats took place on Friday, November 15th in TTA. 4 french guests from France were the jury members for the event. Big thanks to Marialya Bestougeff, Julien Chiaroni, Camille Pène, and Emmanuel Vincent!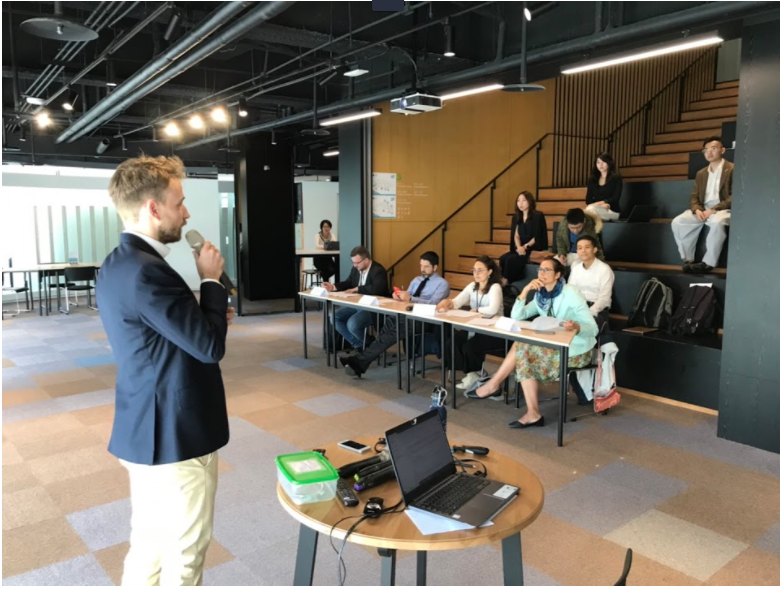 YEi Taiwan 2020 Laureates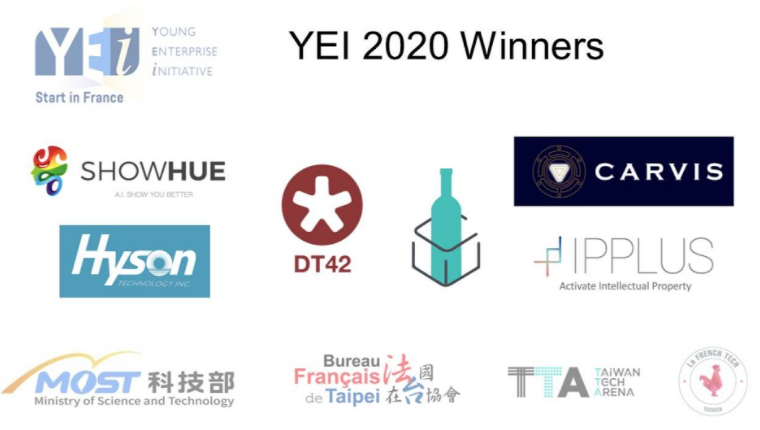 YOUNG ENTERPRISE iNITIATIVE-Taiwan Final 2020