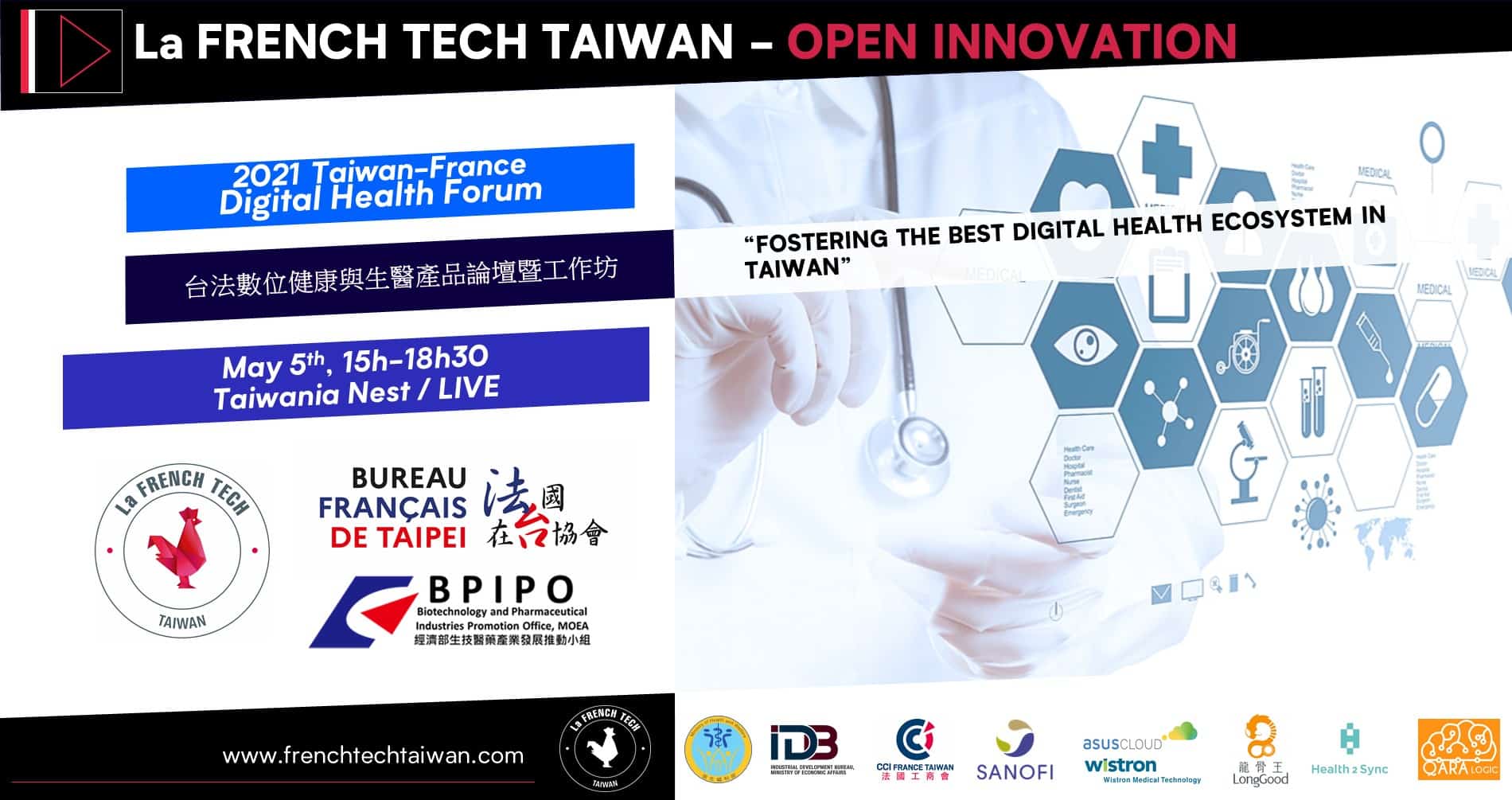 2021 Taiwan-France Digital Health Forum
498
498 people viewed this event.
La French Tech Taiwan, Biotechnology and Pharmaceutical Industries Promotion Office, and the French Office in Taipei are glad to invite you to a half-day international forum on digital health regulation and reimbursement, where French and Taiwanese corporations, start-ups, and government officials, join to discuss existing regulatory frameworks. The forum aims to exchange insights on what criteria are needed to contribute to making Taiwan and France the global leaders in the digital health arena and expedite innovation to market.
The forum will be a great opportunity to explore areas of potential collaborations between France and Taiwan in digital health. It will not only serve to kick-start the conversation on the future of digital health regulations and reimbursement in Taiwan, but also create a space for French and Taiwanese companies to learn more about each other and foster relationships. It is also the organizers' ambition to have this event lay the groundwork for a series of exchanges between France and Taiwan with a white paper on the digital health sector summarizing key actions discussed during the forum.