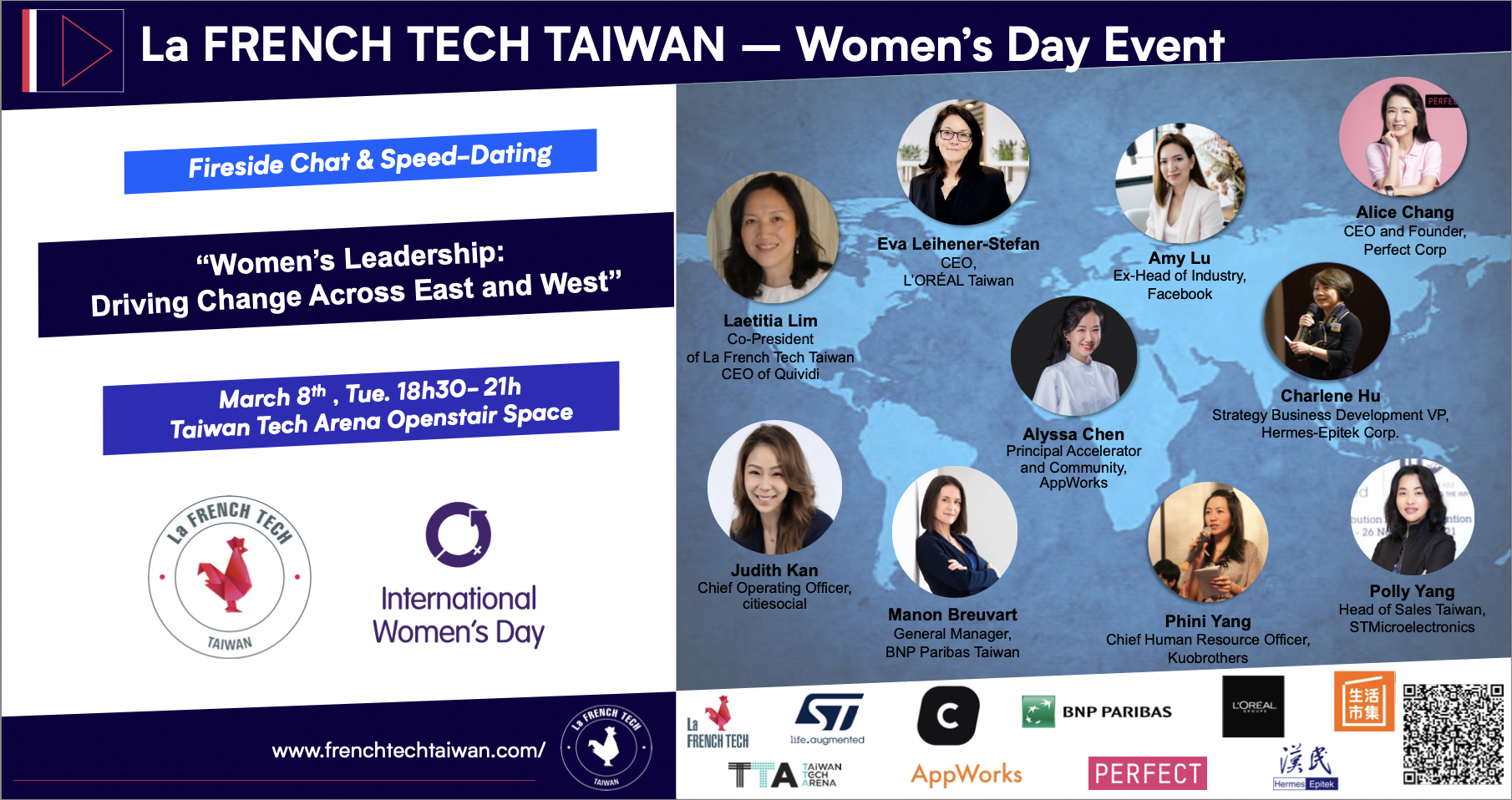 2022 French Tech Taiwan- International Women's Day
869
869 people viewed this event.
"Women's Leadership: Driving Change Across East and West" 
A unique opportunity to connect with TOP FEMALE LEADERS! 
Save the date on Tuesday, March 8th. 
Limited spots available to connect with TOP Female Professionals who are successfully leading international teams across East and West. 
To celebrate International Women's Day, La French Tech Taiwan is delighted to invite you to a special evening. Join our learning and sharing event: 2 high-level panel discussions and 2 speed-dating sessions to let you connect in an exclusive way with 10 inspiring female leaders.
Come to meet our distinguished guest speakers from Taiwanese and International startups and corporates in the field of Tech, Finance, Beauty. It will be a unique opportunity to learn about their secret recipe for success in multi-cultural environment.
DISTINGUISHED GUEST SPEAKERS & MODERATORS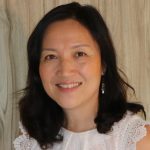 Co-president of La French Tech Taiwan, CEO of Quividi



Laetitia graduated from Insead and ESCP Europe. After 13+ years working in L'Oreal in France and Asia, she co-founded Hyphen Group, a fintech company present in 6 asian countries serving 10M+ consumers per month. Laetitia is CEO of Quividi, #1 computer vision retail solutions and Co-President at La French Tech Taiwan.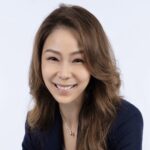 Chief Operating Officer, Citiesocial



Judith grew up in Australia where she started her career as an engineer. She transitioned to finance and joined investment banks including Citigroup. In 2017, she ventured into the start-up world first as a consultant then as a senior executive. She is now COO of Citiesocial, a Taiwan based e-commerce platform.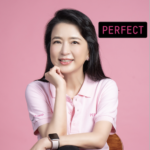 CEO and Founder, Perfect Corp



Alice is an MBA Graduate from UCLA and a successfull Taiwanese serial entrepreneur. After leading Cyberlink for many years, she founded PerfectCorp, an international beauty and fashion tech company serving 350+ brands worldwide.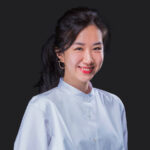 Pricinpal of Accelerator and Community, AppWorks



Alyssa is assuming the role of Principal @AppWorks, leading their Accelerator Arm after consistently outperforming in her previous roles. AppWorks' renowned program boasts 435 startups in Southeast Asia. On a personal basis, Alyssa has a passion for flowers and wine.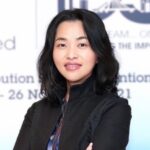 Polly Yang
Head of Sales Taiwan, STMicroelectronics
Polly is Head of Sales for Taiwan and Head of Department APAC @ST Microelectronics. Throughout her 20 years experience in semiconductor, she successfully took over leading roles in a male dominated sector. She enjoys golf and cooking for her family on the weekend.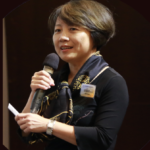 Strategy Business Development VP, Hermes-Epitek Corp.



Charlene holds a MS from Stanford and an EMBA from Chiao-Tung university. She has over 20 years experience in strategic investment, in particular male dominated semiconductor industry where she holds senior positions in Intel Capital and Hermes-Epitek. She sits on the board of 9 tech companies.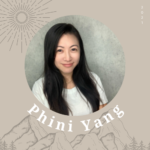 Chief HR Officer, Kuobrothers Corp



Phini has worked in startups, venture capital and blockchain companies, held positions in marketing, public relationship, incubation, and business development. She also hosts a podcast in two topics, Blockchain and Startups, with over 40,000 downloads. Off work, she is a solo traveler lover and adventurer. In 2018, Phini achieved her best record in mountain-hiking, 5,644 meters Kala Patthar in Nepal.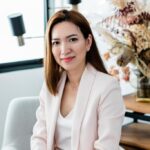 Ex-Head of Industry, Facebook



Amy held leadership positions at Facebook and Apple. She owns international experiences in Taiwan, Singapore, and France. Beyond her corporate life, Amy is an author of childhood's book.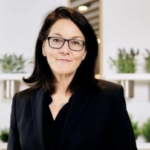 CEO, L'ORÉAL Taiwan



Eva holds an MBA from ESCP Europe (Paris/Oxford/Berlin) and Universitaet Regensburg (Germany). Her amazing 20+ years career in L'Oreal brought her across East and West, in France, Germany, Australia and now in Taiwan as CEO. She is passionate about creating the beauty that moves the world.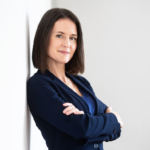 General Manager, BNP Paribas Taiwan



Manon started her career as an analyst at BNP Paribas Paris 20 years ago, and was soon given the opportunity to take on senior roles in Asia, first from Singapore where she was last covering Asia Pacific for a CIB business line, and then to Taiwan as General Manager of BNP Paribas and CEO of the branches.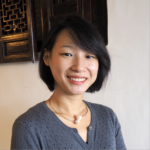 Vice-President of La French Tech Taiwan
Co-Founder, Symaps.io



EVENT DETAILS, FORMAT & RULES
◉ March 8th, Tuesday 18h30- 21h
◉ Taiwan Tech Arena | No. 2, Section 4, Nanjing E Rd, Songshan District, Taipei City, 105
◉ Audience: women in tech, startup talents, France alumni, international talents
◉ The exchanges will be conducted in: English
[Speed-dating Rules]
2 fireside chats with 2 rounds of "speed-dating" sessions.
First-Come, First-Served, registration ONLY event of 60 guests.
Choose 2 guest speakers of your choice when registering. The organizer will try its best to allocate you based on your preference and according to the availability.
You will be given 2 matching color cards at registration for listing down a question to your choice of guest speakers.
Speakers will collect those questions and, at her own discretion, will take them into account during the speed dating session.
AGENDA
18:45-18:50 WELCOME ADDRESSES & OPENING REMARKS 
* Clara Chappaz, Director of La French Tech  (TBC)
* Mrs. Laetitia Lim, Co-president of La French Tech Taiwan
18:55-19:25 FIRESIDE CHAT 1:  WOMEN LEADERSHIP IN CORPORATES VS. STARTUPS
19:25-19:55 FIRESIDE CHAT 2: INTERNATIONAL LEADERSHIP FROM WEST TO EAST AND EAST TO WEST
20:00-20:40    "SPEED-DATING" SESSIONS (15 MINS EACH)
#1: Eva LEIHENER-STEFAN – CEO, L'ORÉAL Taiwan
#2: Alice CHANG – CEO and Founder, Perfect Corp
#3: Alyssa CHEN – Principal of Accelerator and Community, AppWorks
#4: Amy LU – Ex-Head of Industry, Facebook
#5: Judith KAN – Chief Operating Officer, Citiesocial
#6: Phini YANG – Chief Human Resources Officer, Kuobrothers Corp
#7: Polly YANG – Head of Sales Taiwan, STMicroelectronics
#8: Charlene HU – Strategy Business Development Vice-President, Hermes-Epitek Corp
#9: Laetitia LIM – CEO, Quividi & Co-president, La French Tech Taiwan
20:45-21:15    NETWORKING